Here's a good one we found at the corner of Juniper & S. Penn. Square: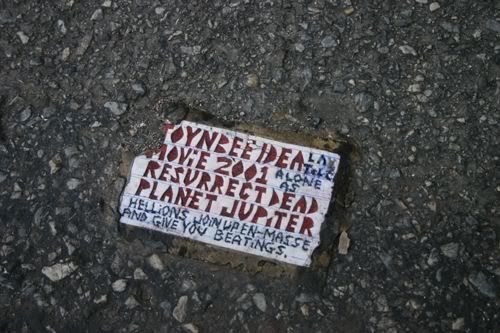 The annotation reads "Lay tile alone as hellions join up en-masse and give you beatings."

Out of the twenty seven reported locations of tiles at toynbee.net we visited twelve but only found four still visible. However we discovered fifteen more previously unreported, of which we uncovered a few to the light of day. As the new tiles are mostly on fresh tarmac, in all likelihood, they are the work of an altogether different tile-layer, or group of people, than the original person. In either case, as you can see, there are probably plenty more new tiles still to be found in downtown Philadelphia...